Welcome to the Martinsville-Henry County Chamber of Commerce
The Martinsville Henry County Chamber of Commerce is a membership organization comprised of businesses serving our community. With over 600 members, the Chamber acts a voice for businesses in the region while also providing opportunities for networking, collaboration, and increased community exposure.
The Martinsville-Henry County Chamber of Commerce was founded in 1959 and has been actively involved in all facets of our business community ever since. Our programs are designed to encourage a strong local economy by creating an environment where businesses thrive and community and commerce work together for the future of Martinsville-Henry County. Learn more by exploring our website!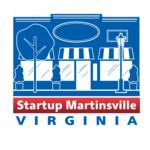 Startup Martinsville, Virginia
Startup Martinsville, Virginia, is officially underway on February 25, 2016, with 14 participants attending day one of the intensive eight week entrepreneurial boot-camp program. This program will culminate into a business plan competition, where these 15 participants may vie for a total of $50,000 in grant funds and additional prizes and loan opportunities to help start or expand their businesses in Uptown Martinsville.

Grant funds will be between $5,000 and $20,000 among the top three to six winners, depending on what each business plan requires. The program will be administered by C-PEG and its coordinating team, which includes representatives from Virginia Department of Housing and Community Development, City of Martinsville, Patrick Henry Community College, Martinsville Area Community Foundation, Longwood University's Small Business Development Center, SCORE, Martinsville Uptown Revitalization Association and area community banks.

Grant award winners will be announced on May 4, 2016, at 10 a.m. at City Council Chambers.

Look for details on MGTV, Channel 22.


read more...
"I enjoy our Chamber membership and find it a great way to meet other business people in the community."
~ Patricia Cassidy - Comcast Spotlight